Wind Europe Summit 2016, Hamburg, 27 Sept 2016
Wind Europe promises a 1:30-hour event that will "provide an overview of the current state of the NER 300 programme and its future. Experiences from [three] funded wind energy projects will be shared with the audience and a panel will discuss challenges and opportunities identified." More information is available here.
Energy Visions 20 June 2016
As part of their Energy Visions partnership, Politico and Shell co-organised the event 'Innovation: the Way to a Low-Carbon Economy?', with panellists including Fredrick Federley and Ian Duncan, the MEPs most closely involved with ETS Innovation Fund.
Carbon Market Watch 25 May 2016
Carbon Market Watch organised this ETS Innovation Fund event at the European Parliament on 25 May. Click image to go to registration form.
The NGO has made some bold statements on ETS Innovation Fund, calling in October 2015 for an 'NER1000' fund created from the monetisation of a billion allowances. It said, "Free allocation shields industrial sectors from the carbon price signal and puts European industry at risk of falling behind in deploying low-carbon, state-of-the-art technologies compared to their competitors abroad."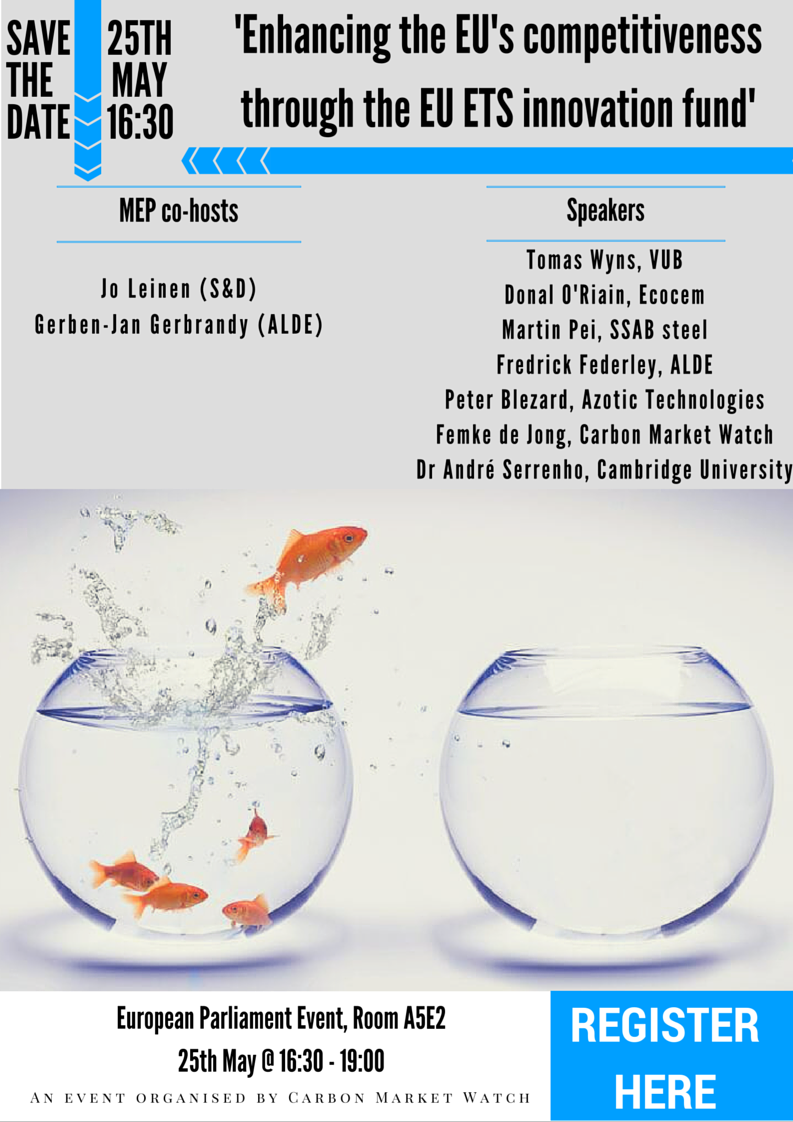 EPP Group event 4 May 2016
This event by the EPP political group in the European Parliament coincided with the publication of its position paper on the ETS.